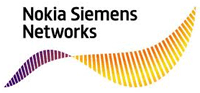 INTERNATIONAL CTIA, New Orleans, LA, May 9, 2012 –Nokia Siemens Networks has entered a global reseller agreement with Ruckus Wireless to help operators integrate Wi-Fi networks to deliver cost-effective mobile broadband services. The contract, announced today, will enable Nokia Siemens Networks to offer easily deployable and manageable Wi-Fi coverage as part of its comprehensive small cells portfolio.
Nokia Siemens Networks will offer operators the complete line of Ruckus Wireless carrier-class Smart Wi-Fi systems, including indoor and outdoor access points and controllers. It will also deliver the award-winning Ruckus SmartCell™ Gateway 200. The SCG 200 is a new category of wireless service gateways that allows operators totransparently accommodate mobile subscriber devices using trusted Wi-Fi access without requiring any client software. The SCG 200 seamlessly integrates Wi-Fi traffic into operator packet core networks through standard industry interfaces, providing a variety of offloading options.
Enhancing these products is the Nokia Siemens Networks Smart WLAN Connectivity★ solution. By seamlessly and smartly integrating Wi-Fi with mobile broadband networks, the solution enables subscribers to use both types of access transparently for a superior mobile broadband experience delivered very cost-effectively by the operator.
"With the explosion of mobile data, operators need more economical and practical ways to handle huge volumes of traffic while maintaining a high quality customer experience," said Hossein Moiin, chief technology officer, Nokia Siemens Networks. "With this agreement, we will be able to provide operators with Wi-Fi access and Wi-Fi offload solutions right now for integration into their cellular networks."
"Operators simply cannot inject capacity into their networks fast enough to address the mountains of data hitting their mobile networks," said Selina Lo, president and chief executive officer of Ruckus Wireless. "Service providers are looking to new solutions that combine carrier-class Wi-Fi with small cell technology to complement their macro environments – solutions that can be seamlessly integrated within their existing and future core infrastructures. By working with Nokia Siemens Networks, we can help operators relieve these pressures while scaling to support future mobile broadband services."
With relatively low deployment costs and long-term technology support from every smart phone and a broad range of client devices, Nokia Siemens Networks expects Wi-Fi to become an integral part of the mobile broadband experience. The company's strategy is to support that future through the development of heterogeneous networks (HetNets) in which multiple radio access technologies and Wi-Fi will all co-exist, and macro cells will be complemented by a multitude of smaller cells, such as micro, pico and femto cells.
Nokia Siemens Networks will also embrace Wi-Fi in additional ways, such as integrating Wi-Fi from several partners through its Smart WLAN Connectivity solution, and providing small cell concepts, including its Flexi Zone★★ solution, with built in Wi-Fi access.
About Nokia Siemens Networks
Nokia Siemens Networks is the world's specialist in mobile broadband. From the first ever call on GSM, to the first call on LTE, we operate at the forefront of each generation of mobile technology. Our global experts invent the new capabilities our customers need in their networks. We provide the world's most efficient mobile networks, the intelligence to maximize the value of those networks, and the services to make it all work seamlessly.
With headquarters in Espoo, Finland, we operate in over 150 countries and had net sales of over 14 billion euros in 2011. www.nokiasiemensnetworks.com